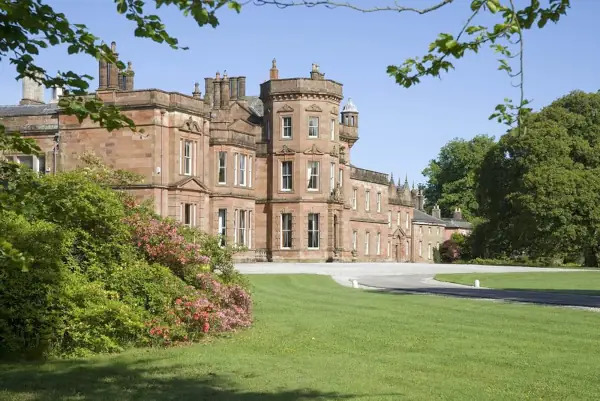 Book an apartment at Netherby Hall.
The accommodation at Netherby Hall are all furnished to a very high standard, providing magnificent views of The Netherby Estate parklands over towards the Solway and the hills of Scotland beyond.
Gardener's cottage is set in the magnificent grounds of Netherby Hall.
The sitting room and kitchen both benefit from windows looking directly into our walled garden.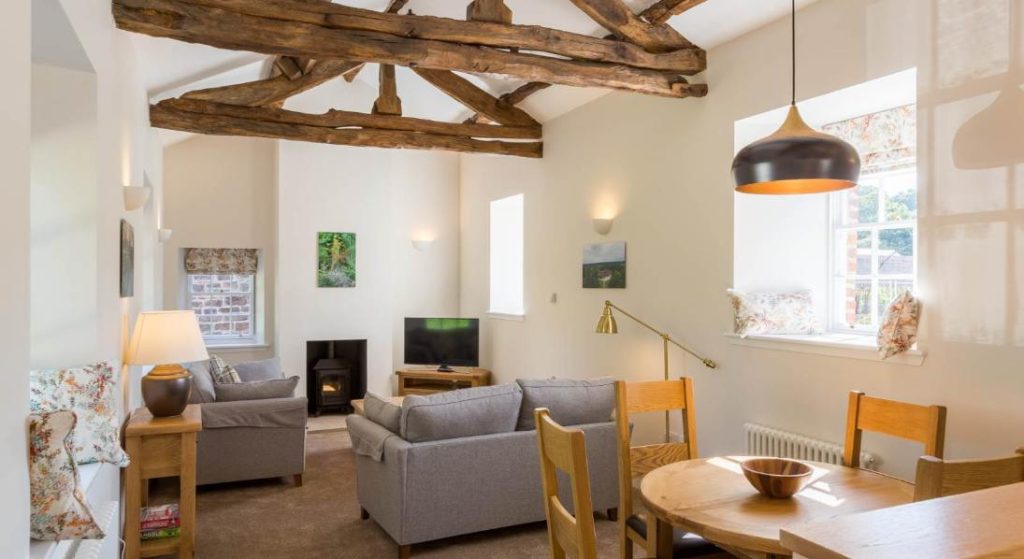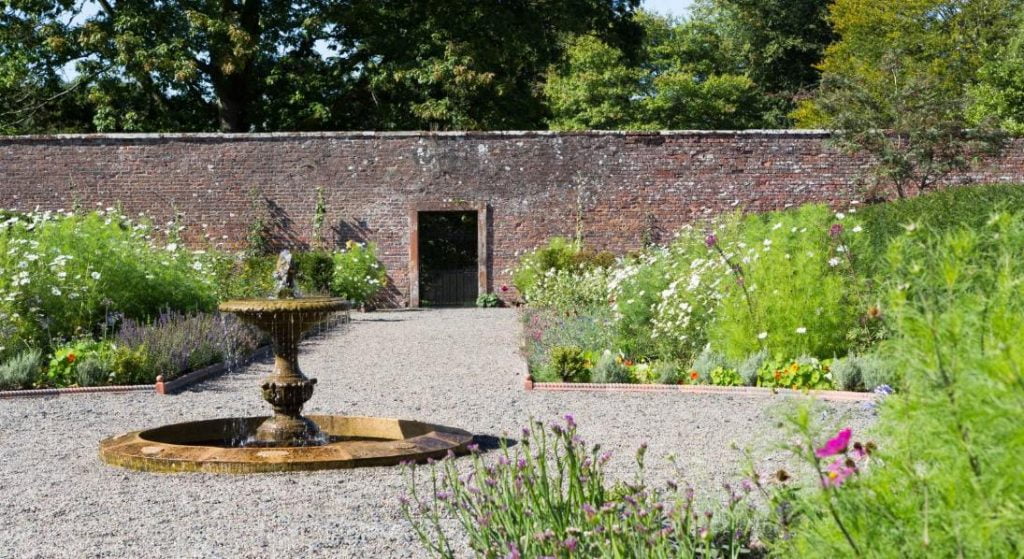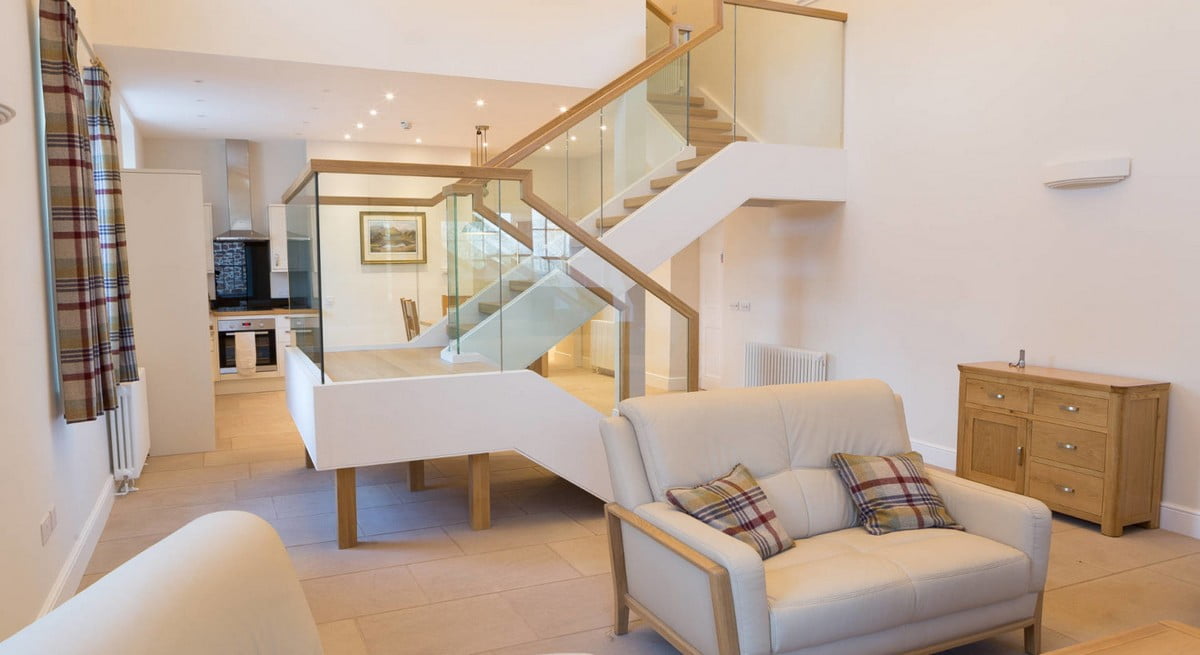 The Sir Walter Scott suite is a delightful 2 bedroom, self-catering accommodation adjoining the main house.
The downstairs area is open plan with an impressive glass staircase going through the centre which also features original oak beams. It has a large seated area which has a log burner and also a 40 inch smart T.V. The dining kitchen area provides a table with seating for 6 and a fully equipped kitchen with, coffee machine, dishwasher, washer/dryer, fridge freezer and cooker with induction hob. All crockery and cutlery are provided. Downstairs there is also a toilet with wash hand basin.
At Netherby Hall - In Association with Absolute Classics

Netherby Hall hosts a concert series, showcasing worldwide renowned artists. Find details for concert dates & further information at the link below.
There's no denying that there's been a distinct lack of things to do during the last year or so. If you're in need of something to look forward to, then join us for a concert at Netherby Hall - a great opportunity to experience a safe, and enjoyable evening in 2021.
Live Concerts at Netherby Hall are hosted in conjunction with Absolute Classics, a charity connecting individuals with the world's finest music.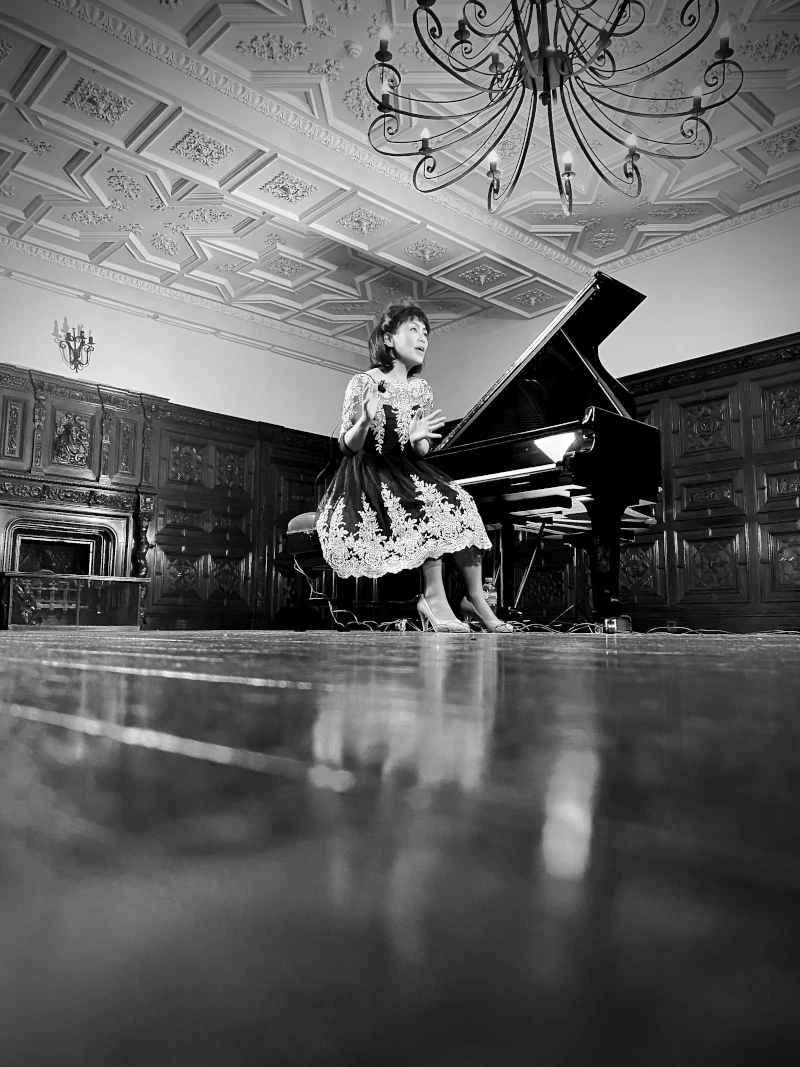 Netherby Hall is an outstanding grade II* mansion house in LONGTOWN CUMBRIA, steeped in history from the Roman times to the modern day.
Centred around a 16th Century pele tower, Netherby Hall has been developed over the centuries with later additions in the 17th, 18th and 19th Century. The Hall is built on the site of a Roman fort known as "Castra Exploratorum" and it is believed that some sections of the house have been built using some of the fort stones.
The house stands in 36 acres of parklands with extensive lawns, a Victorian pleasure garden and a walled garden covering just over an acre.