Netherby Hall Vintage and Classic Car Show 2020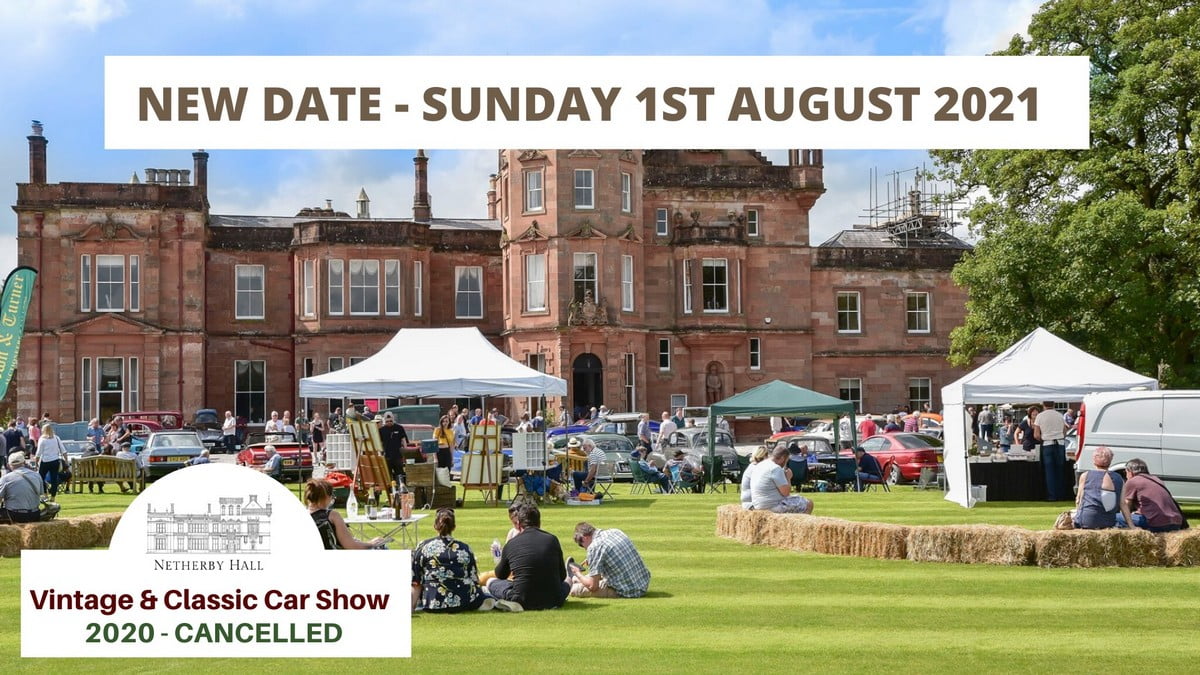 Netherby Hall Vintage and Classic Car Show 2020
It is with great disappointment that we have taken the decision to cancel this year's show, due to the current and ongoing COVID 19 situation.
We are however very pleased to announce the 2021 date – Sunday 1st August.
We will keep you updated with the 2021 show plans, as we hope to shake things up and make a few changes for next year.
Further details to follow soon!