Gillian Naylor
Netherby Hall Online Exhibition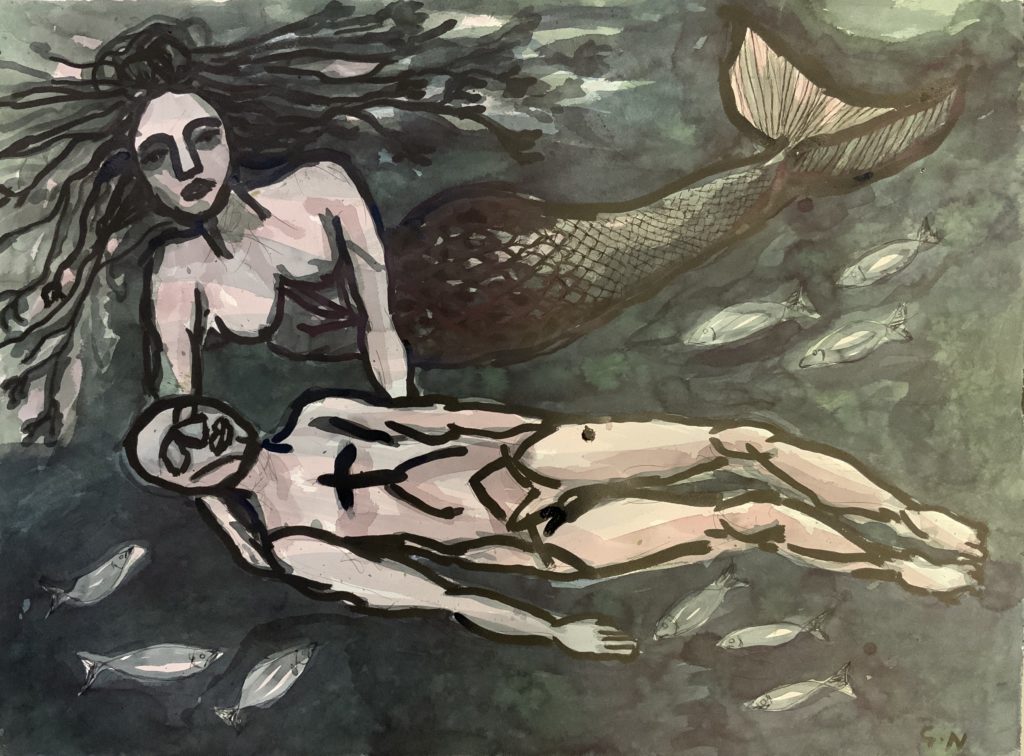 Maid of the sea by Gillian Naylor
Inspired by Reiecke flute sonata 'Undine'
Born in the Lake District, I spent most of my time outside. Feeling like the landscape was part of me and all animals played a part in my world. I made up stories, invented other worlds and built strange creatures.

My visual imagination developed in contrast to my ability to read or write, which was always a struggle. Now when I ponder a dilemma, my brain gives me a painting for an answer. I make mixed media paintings that tell a story. The main narrative running through the work is the human journey through life, how we relate to each other and the world around us.

I am searching for an understanding; researching issues such as migration, global warming, death, fear, love and new beginnings. All played out with the backdrop of the natural world. Patterns in my work are from nature; such as spirals, waves and feathers. These are combined with domestic patterns from wallpaper and fabric as a reference to the interconnectedness. Birds and animals appear alongside human figures or a combination of the two. After a period of research an image will come to mind; a visual answer to a quest for understanding.
Art by Gillian Naylor
This exhibition was curated by Timothy and Rafaele Appleby