Irene Sanderson
Netherby Hall Online Exhibition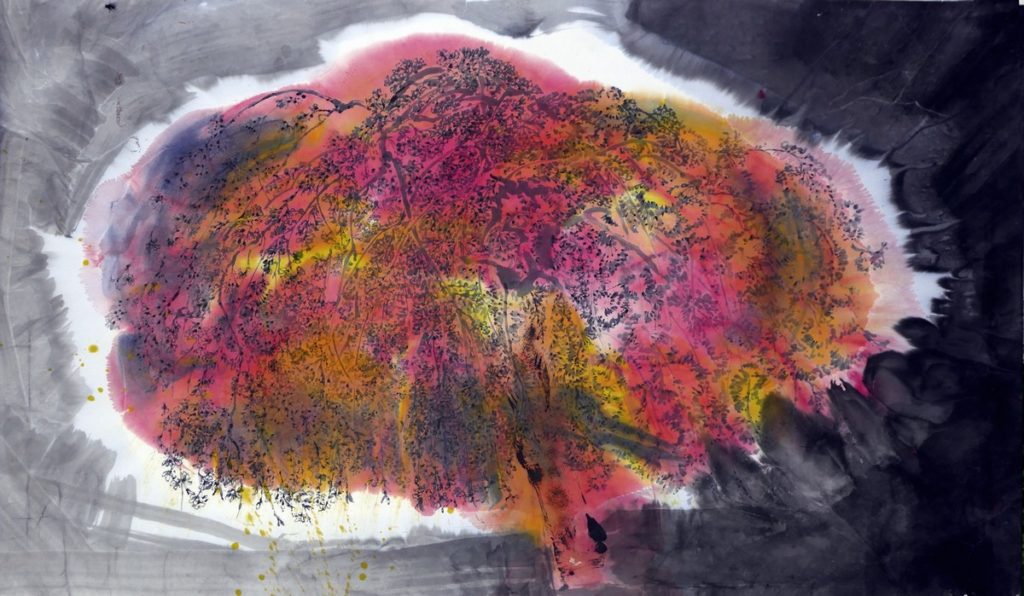 Blossom III, by Irene Sanderson
I often use the materials and techniques of ink painting, a spare and eloquent form with its roots in China and Japan. I studied and painted in Japan for some years and still visit there for my work. My latest return, on which I have based these paintings, largely focused on Shintō shrines and icons, monuments to a faith that subtly connects the age of myth to cutting-edge modernity.
Although an actual ink painting may not take long to execute, days may be spent in striving towards a desired result, repeating the actions until the sequence of brush strokes on paper becomes as a dance involving the movement and balance of the whole body. Music in the studio sets the rhythm that directs the action, but Noriko's playing also sets the mood that directs the heart.
All the works are mounted using traditional methods and materials of size and starch onto wooden panels. Unless stated they are unglazed, framed with a simple wooden surround as in nihonga.
Art by Irene Sanderson
Art below is priced on collection from Netherby Hall. Please get in contact for a shipping quote.